Explore Our Accomodation
If you aren't the kind of person to party right through for 48 hours you might want a place to rest your head for a few hours.
If that's you we offer two different accommodation options: Standard and Club each of these apartments come in a variety of layouts and have up to 6 Berths. A 4 Berth apartment sleeps a maximum of 4 adults, and a 6 Berth apartment sleeps a maximum of 6 adults.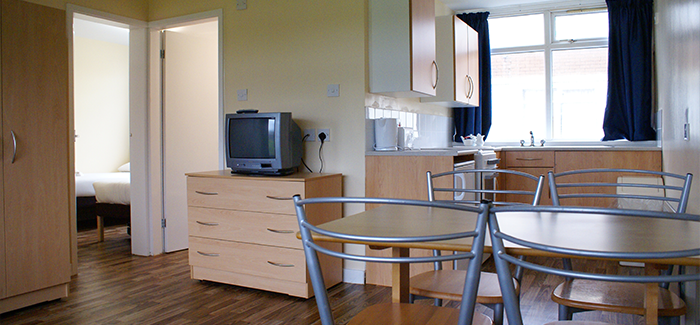 Our Standard Apartments offer you comfortable accommodation at an outstanding price. The Apartments include a fitted kitchen, private bathroom, and a lounge with a TV. Southport has Standard Apartments that have either 4 or 6 Berths, so they can sleep up to 4 or 6 people. Choose your bedroom options at the time of booking. Each of our Standard Apartments have the facilities for self catering holidays.
Included
Check-In from 4pm
TV with limited channels
Fitted kitchen
Lounge with sofa bed
Private bathroom
Extras to be paid for:
Electricity
Bed linen
*NB Towels are not included but can be purchased on the Park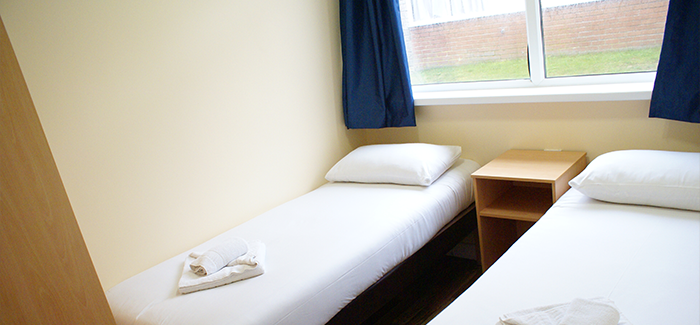 The top of the range! Our Club Apartments provide you with a host of additional benefits like free electricity, and added digital TV channels. You also get the extra luxury of early check-in from 2pm just to make your stay more comfortable and convenient. Club Apartments offer a variation of bedrooms and their bed layout options, choose these options at the time of booking your holiday. Each Club Apartment holiday accommodation has the facilities for self catering holidays.
Please be advised of our recent changes for Pontins Club apartment package for 2017. We have reviewed guest feedback and found that a common request is to reinstate free linen within our Club benefits.
Included
Check-In from 2pm
Free linen for all occupied beds
Free electric
Tea, coffee welcome pack
Voucher for free bottle of wine
Voucher for daily newspaper
50% off leisure activities between 10am and 12pm
Extras to be paid for:
*NB Towels are not included but can be purchased on the Park
Please note:
that we no longer provide vouchers for breakfast or supply kitchen packs and even though the same parking spaces are available it will be on a first come first serve basis. Beds will not be made on arrival, linen packs can be collected at reception. If you have any questions please do not hesitate to call our friendly Sales team on
0333 323 8733